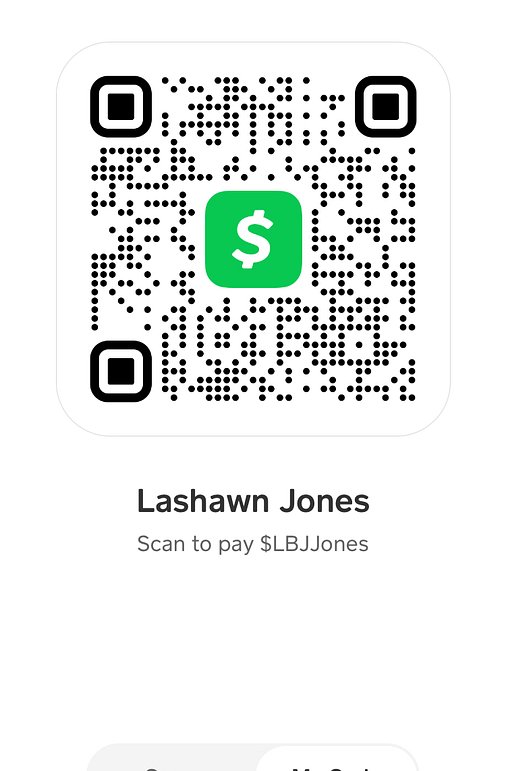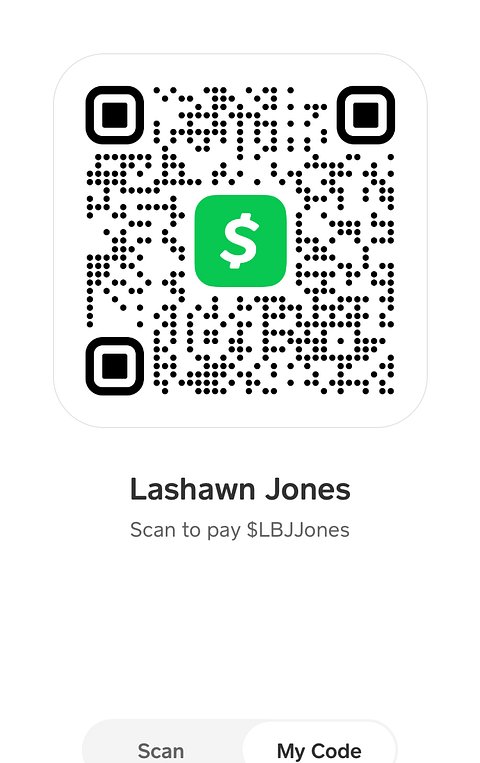 LaShawn Jones Ministries
678-816-9880
cashapp: $LBJJONES
The Spirit of the Lord God is upon me; because the Lord hath anointed me to preach good tidings unto the meek; he hath sent me to bind up the brokenhearted, to proclaim liberty to the captives, and the opening of the prison to them that are bound;To proclaim the acceptable year of the Lord, and the day of vengeance of our God; to comfort all that mourn;To appoint unto them that mourn in Zion, to give unto them beauty for ashes, the oil of joy for mourning, the garment of praise for the spirit of heaviness; that they might be called trees of righteousness, the planting of the Lord, that He might be Glorified.- Isaiah 61
I LaShawn Britton- Jones
am made a minister according to the
Dispensation of God
Which is given to me for you, to fulfill the
Word of God;
The Prophecy of LaShawn Jones daughter
of
The Most High God
The Prophecy of one who hears the
Words of God,
Who has Knowledge from the Most High,
Who sees Visions from the Almighty,
one who falls prostrate before the Lord Jesus
and whose eyes are opened:
Let Your Kingdom Come
and your Will be done in the earth."
Daughters of Zion, Prophetic Mothers of Nations,
Women of Destiny, Apostles, Handmaidens,
Pastors, Evangelists, and Called Out Ones of the
MOST HIGH GOD!
Rejoice and be exceeding glad ...like Esther,
GOD HAS CALLED YOU
FOR SUCH A TIME AS THIS!
LaShawn Jones Ministries mission is to proclaim the gospel of our
Lord and Savior Jesus Christ all over the world.
We believe the Bible to be the inspired, the only infallible,
authoritative Word of God revealing the love of God to the world.We believe that there is one God,eternally existent in three persons: Father,Son,and Holy Spirit.
We are the Chosen Generation set apart for such a time as this!
Arise and shine for your light has come, and the glory of the Lord is risen upon you!
SERVANT OF THE MOST HIGH GOD
Prophetess LaShawn Britton-Jones a woman of God,wife, mother of three, author, publisher,and creative serial entrepreneur, resides in the state of Georgia.
A General of the Lord called to Inspire,Uplift, Empower and Equip the Body of Christ. I answered the call to advance the Kingdom of GOD and became an ordained minister November 22, 2013 under the leadership of Dr. Judith West, Chancellor of CLST and Sr. Bishop & Dr. Doyle West, Dean of CLST and Sr. Bishop at Covington Christian Worship Center Inc. located in Covington Georgia founded in 1994.
I am passionate in leading God's people into understanding their purpose and their true identity in Christ.
A divine encounter changed my perspective of God November 14, 2000. Taking my platforms to the next level by way of healing and advocating the value of selfworth. I am a creative serial entrepreneur and prophetic speaker who inspires a global audience with God's living word. I am passionate about mentoring this generation of leaders to excel in life. Now with many successful start-ups under my belt, I love to inspire and teach other multi- gifted creatives how to embrace their many gifts and talents.
Living Waters Flowing From Above